To purchase tickets, please click on your selected show below.
For APT Season Ticket Holders and Sponsors please use the form below the shows to redeem your tickets and make reservations.
If you need further assistance please contact us at the APT Box Office (479-631-8988).
APT Main Stage Productions
Other Events at The Victory
APT Season ticket holders and sponsor RESERVATION Form
Join us on the main floor at an intimate cabaret table for two. Table beverage service is available for patrons on the main floor.
Each box has five tables, for a total of 10 seats. Due to fire code we are not able to put more than 2 patrons at any table on the aisle or the table in the middle of the box.
Seating begins on Row 2. Row 1 is reserved for the Orchestra (for musicals).
Parties of more than 2 guests are encouraged to book tables against the wall (7, 17, 27, 37, 47, 57, 67 on the left side of the auditorium) or 14, 24, 34, 44, 54, 64, 72 on the right side of the auditorium) and the table across (10, 20, 30, 40, 50, 60 on the left or 16, 26,36, 46, 56, 66 on the right side of the auditorium).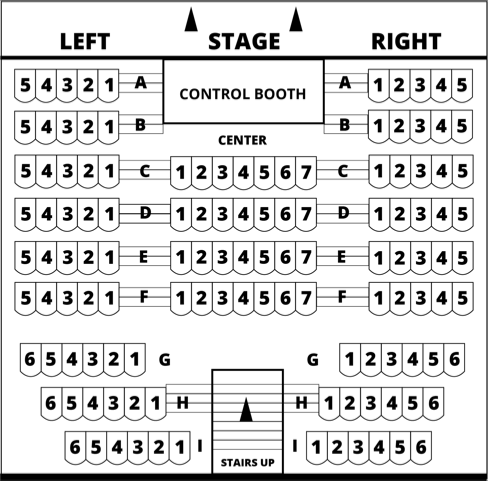 The balcony in the Victory is located on our second floor. There is no elevator access to the balcony.
Student Tickets and group rate discounts available by contacting the APT Box Office.
For handicap accommodations, please contact the APT Box Office (479.631.8988)