BACK BY POPULAR DEMAND!!! The midnight movie your parents didn't want you to see comes to glorious life on stage in this hilarious and campy musical which inspired the movie. All your friends are here—Frank N. Furter, Brad, Janet, Magenta, Riff Raff, Columbia, Rocky, Eddie, Dr. Scott and the Criminologist. Come do the TIME WARP again!
In this hilarious sequel to Lend Me a Tenor, we have one hotel suite, four tenors, two wives, three girlfriends, and a soccer stadium filled with screaming fans. What could possibly go wrong? It's 1930s Paris and the stage is set for the concert of the century – as long as producer Henry Saunders can keep Italian superstar Tito Merelli and his hot-blooded wife, Maira, from causing runaway chaos. Prepare for an uproarious ride, full of mistaken identities, bedroom hijinks, and madcap delight.
In this hilarious sequel to Greater Tuna, it's Christmas in the third-smallest town in Texas. Radio station OKKK news personalities Thurston Wheelis and Arles Struvie report on various Yuletide activities, including the hot competition in the annual lawn-display contest. In other news, voracious Joe Bob Lipsey's production of A Christmas Carol is jeopardized by unpaid electric bills. Many colorful Tuna denizens, some you will recognize from Greater Tuna and some appearing here for the first time, join in the holiday fun. A Tuna Christmas is a total delight for all seasons.
It's time to carry the banner on your stage with Disney's Newsies! Set in turn-of-the century New York City, Newsies is the rousing tale of Jack Kelly, a charismatic newsboy and leader of a band of teenaged "newsies." When titans of publishing raise distribution prices at the newsboys' expense, Jack rallies newsies from across the city to strike against the unfair conditions and fight for what's right! Based on the 1992 motion picture and inspired by a true story, Newsies features a Tony Award-winning score by Alan Menken (Little Shop of Horrors, Sister Act) and Jack Feldman and a book by Tony Award winner Harvey Fierstein (Kinky Boots). Featuring the now classic songs "Carrying the Banner," "Seize the Day," and "Santa Fe."
Starring Amy Schumer and Keegan-Michael Key on Broadway, this hilarious comedy finds Corky and Norm excited to host Gerald and Laura at their home in the valley outside Los Angeles to watch a once-in-a-lifetime meteor shower. But as the stars come out and the conversation gets rolling, it becomes clear that Gerald and Laura might not be all that they appear to be. Over the course of a crazy, starlit dinner party, the wildly unexpected occurs. The couples begin to flirt and insanity reigns. Martin, using his trademark absurdist humor, bends the fluid nature of time and reality to create a surprising and unforgettably funny new play.
Alex More has a story to tell. A struggling actor in L.A., he takes a job working in the Malibu basement of a beloved megastar, Barbra Streisand. One day, the Lady Herself comes downstairs to play. It feels like real bonding in the basement, but will their relationship ever make it upstairs? BUYER & CELLAR is an outrageous comedy about the price of fame, the cost of things, and the oddest of odd jobs.
The play takes place in what the author describes as "metaphysical Connecticut," mostly in the home of a married couple who are both doctors. They have hired a housekeeper named Matilde, an aspiring comedian from Brazil who's more interested in coming up with the perfect joke than in house-cleaning. Lane, the lady of the house, has an eccentric sister named Virginia who's just nuts about house-cleaning. She and Matilde become fast friends, and Virginia takes over the cleaning while Matilde works on her jokes. Trouble comes when Lane's husband Charles reveals that he has found his soul mate, or "bashert" in a cancer patient named Anna, on whom he has operated. The actors who play Charles and Anna also play Matilde's parents in a series of dream-like memories, as we learn the story about how they literally killed each other with laughter, giving new meaning to the phrase, "I almost died laughing." This theatrical and wildly funny play is a whimsical and poignant look at class, comedy and the true nature of love.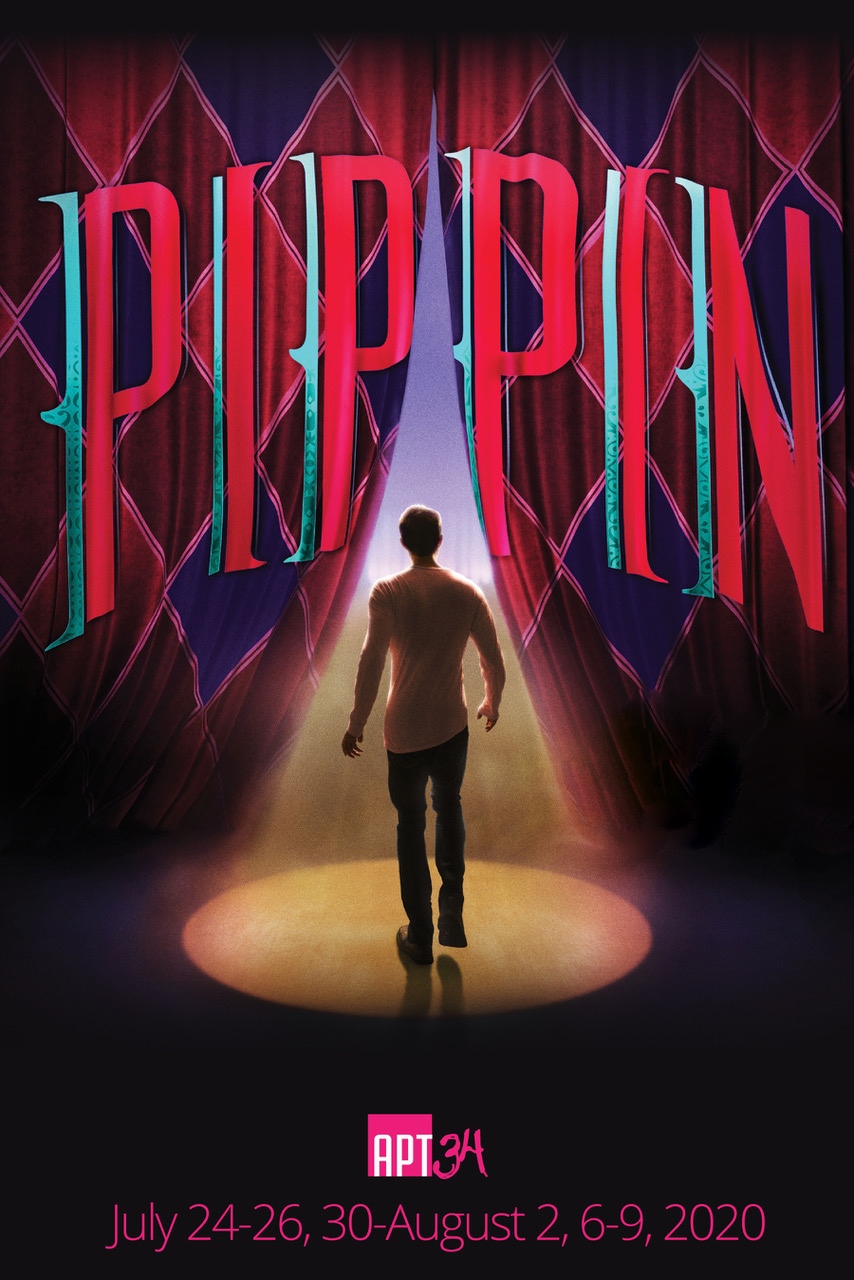 With an unforgettable score PIPPIN is a story of one young man's journey to be extraordinary. Winner of four Tony Awards this updated circus-inspired version of Pippin continues to captivate and appeal to the young at heart throughout the world. Heir to the Frankish throne, the young prince Pippin is in search of the secret to true happiness and fulfillment. He seeks it in the glories of the battlefield, the temptations of the flesh and the intrigues of political power (after disposing of his father, King Charlemagne the Great). In the end, though, Pippin finds that happiness lies not in extraordinary endeavors, but rather in the unextraordinary moments that happen every day.